Video games



Join Date

: 2011-09-03


Posts

: 114


ya face! jk

Any one play other video games besides poke because if you have a ps3 acount add me.



Join Date

: 2011-09-03


Posts

: 114


ya face! jk

oh and i'll tell you y username in pm.
Administrator




The Fanciest Man


Join Date

: 2011-08-21


Posts

: 275

Excuse me for saying but, could you have not just edited your second post to your 1st, seeing the second one is about the first?

Anyways, I play several games, note these will be put by series:

The Pokemon Series
The Mario Series
The Mario Party Series
The Mario Kart Series
The Doctor Mario "Series"
The Super Smash Brothers Series
The Legend of Zelda series
The Tetris Series
The Dragon Quest Series
The Classic [2-D, Sprite] Sonic Series
The LittleBigPlanet Series
Modnation Racers (Only two games of it's series, but I only play the first one for PS3)
The Banjo and Kazooie Series


Of course, these aren't all of them, but most of them.

And as you can see, I am more of a Nintendo fan then Microsoft and Sony, but I like games of them all. P.S. I haven't really played any PC games, so I can't say much of it.


__________________
"hiper" --(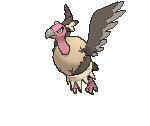 )--
Rika is still dead.
Rips from
http://www.pkparaiso.com/
pls give them more credit.
Credit to Mr. Sufat for this absolutely SMASHING avatar.
Administrator




smile ◠‿◠


Join Date

: 2011-04-09


Posts

: 717


「st☆rlight」

I don't play any PS3 games, so no luck there. I haven't even played video games lately because of the time consumed by homework.
__________________

3ds fc: 0173-1523-3949
pokémon x: rebecca
pokémon y: lincoln
twitter handle: @246_Tritone
np: calibre - half full - shelf life vol. 2



Join Date

: 2011-09-14


Posts

: 60


Montreal

I don't have a PS3 nor a Wii, so Bagel.

Have fun playing with your PS3.
Server Admin Alumnus





Join Date

: 2011-07-13


Posts

: 634

As Rick stated, school work eats humans. I have not had time to play any video games in the past month and a half due to mass amounts of schoolwork. However, in my free time, I find myself playing Minecraft, or battling on PO. Aside from that, I can't find much time to play video games.



Join Date

: 2011-09-08


Posts

: 12

I've been playing GOW3. I used to play toribash also. Harsha says hi.