Gym Leaders in B/W
Which gym leader did you find was the hardest to beat? I found that it was Elesa, because of her really annoying Emolga, who were fairly hard to take down, not to mention the Super Potion abuse. After a couple of Flame Charge boosts, Zebstrika was hard to take down.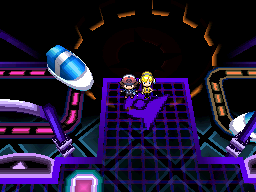 My thoughs on indivudal Gym Leaders (Warning: BIG!):

I used a Pansear to beat Cress rather easily.

Lenora was easily beat by a GurDURR.

Burgh wasn't too tough, as Pignite did all the work.

Elesa was my toughest gym to face. Those Emolgas and Zebstrika were so annoying. Beating Elesa took quite some time, and I had to restart a few times.

I beat Clay using an Excadrill. Not too hard of an opponent.

Skyla got wrecked by my fast Galvantula, which I caught right before facing her.

Brycen was a joke. He didn't put up a good fight at all. Emboar took care of his 3 Pokemon.

Iris was a bit harder too beat, but I won thanks to a crit. She wasn't as annoying as Elesa.
Good discussion, everyone.